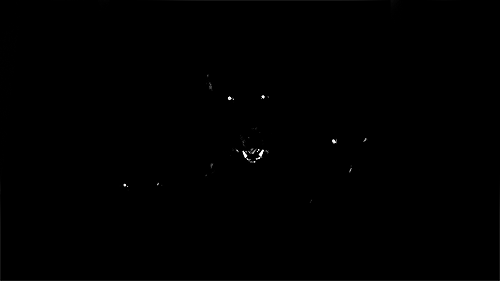 I first got into Kanye West in 2005 with the release of Late Registration. There is a Grammy winning track on that album called Diamonds from Sierra Leone. It was originally a solo recording for Kanye but Jay-Z extended the track with his own verse and it was included as the final track as a "remix" of the original. I thought the remix was great and Jay-Z crushed it. I became a fan of Kanye West.
I had been really into Bonnaroo at that time of my life. I was running a Dave Matthews Band fan site at the time and used it to get press credentials for the festival. I shared some amazing memories and built relationships at Bonnaroo. I wrote reviews of the festival and set up interviews with the likes of Grace Potter and Sharon Jones.
In 2008, Kanye was scheduled to perform the main stage at Bonnaroo and I defended him to my pals, insisting he was worth listening to. Then he rescheduled his performance and arrived late to that. Ultimately he really blew the performance, only to later condemn Bonnaroo.
I contrasted Kanye's performance with then rising Lupe Fiasco's set in The Other Tent as a difference of appreciation for the festival. As a long-time attendee, I had never witnessed such a lack of professionalism from an artist at Bonnaroo. Kanye has had a lot of problems in public, yet I had given him a pass. But this was too much, I stopped listening.
And then he dropped My Beautiful Dark Twisted Fantasy. The demonstration of artistry on that album re-wired my senses, allowing his music to cover for his public mistakes. I still listen to that album.
Rumors have been swirling about a June release titled Yeezus and what guests might appear. Naturally, I'm pretty interested. Here's what I'm seeing:
Last week he did a surprise appearance at the Adult Swim Upfront event last week that included a rant. This past weekend projected a video debuting "New Slave" in 66 locations worldwide and performed New Slave and Black Skinhead as the musical guest on Saturday Night Live.
Both tracks have interpretations posted on RapGenius, which are worth a look.
I'm watching and waiting for the release. Kanye may be the most talented and complicated artists I've followed to-date. I'm watching this album closely, and will try to update this post as it develops.
Update 1: Def Jam Records, Kanye's label has confirmed album art for Yeezus: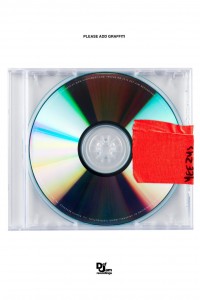 Update 2:  Kanye does interview with New York Times:
"I think you got to make your case. Seventh grade, I wanted to be on the basketball team. I didn't get on the team, so that summer I practiced. I was on the summer league. My team won the championship; I was the point guard. And then when I went for eighth grade, I practiced and I hit every free throw, every layup, and the next day I looked on this chart, and my name wasn't on it. I asked the coach what's up, and they were like, "You're just not on it." I was like, "But I hit every shot." The next year — I was on the junior team when I was a freshman, that's how good I was. But I wasn't on my eighth-grade team, because some coach — some Grammy, some reviewer, some fashion person, some blah blah blah — they're all the same as that coach. Where I didn't feel that I had a position in eighth grade to scream and say, "Because I hit every one of my shots, I deserve to be on this team!" I'm letting it out on everybody who doesn't want to give me my credit."